The Fifth Amendment to the United States Constitution gives you the right to remain silent. When arrested, you are required to give the police your identifying information. You should say nothing else except "I want a lawyer. I will not make a statement." Do not discuss even apparently innocent information like where you went during the day, who you were with, where you got any illegal substance you may be accused of possessing, or what you were doing when you were arrested. Do not explain yourself or actions, no matter how strong the temptation. Again, you should give only your identifying information and say "I want a lawyer. I will not make a statement."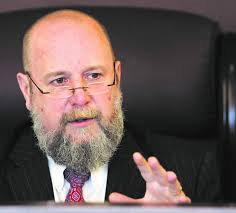 The police may attempt to persuade you to talk by offering more lenient treatment in exchange for information. Do not talk. If you have information that will be helpful to the police (and to you) it is best communicated through your lawyer. If the police intend to arrest you, they will arrest you regardless of any statement you make or cooperation you offer. Talking will not keep you out of jail.
You should contact this office as soon as possible, even before arranging bail. Your lawyer may be able to reduce your bail, saving you a substantial amount of money. If you are incarcerated, I will visit you in jail to discuss your case.